Microsoft SharePoint
Transform your business and seamlessly work from any location
Microsoft SharePoint is a highly configurable browser-based collaboration and document management platform. SharePoint's Cloud based servers are well suited to SMEs or for use within larger businesses that are looking to store, track and manage documents or manage of internal communications using the powerful SharePoint Intranet functionality. Microsoft SharePoint is also part of Microsoft Office 365.
Like a website, SharePoint is accessible via the internet which a user can access using a standard web browser.
Our Consultants are able to design bespoke Microsoft SharePoint hub sites that can be utilised as powerful intranet solutions for your organisation. Our Microsoft SharePoint Consultants are able to easily migrate your organisation's entire document library over to SharePoint where they are able to review all the files that reside in the existing solution. 
What is SharePoint in its simplest form?
Microsoft SharePoint is an online platform for businesses use to store, organise, share, and access information from almost any device through a web browser: Microsoft Edge, Chrome, Mozilla, Firefox, Safari or Internet Explorer.
Microsoft SharePoint is a document management system which provides employees with transparency of the vast of business documents they need for their daily work and convenience in making search as a tool to find relevant information they need.
How easy is SharePoint to implement?
Microsoft SharePoint can easily be implemented by our specialist SharePoint Consultants once they have undertaken a business analysis. Then put together a sitemap, to demonstrate how it's going to work, and leverage their best practice experience.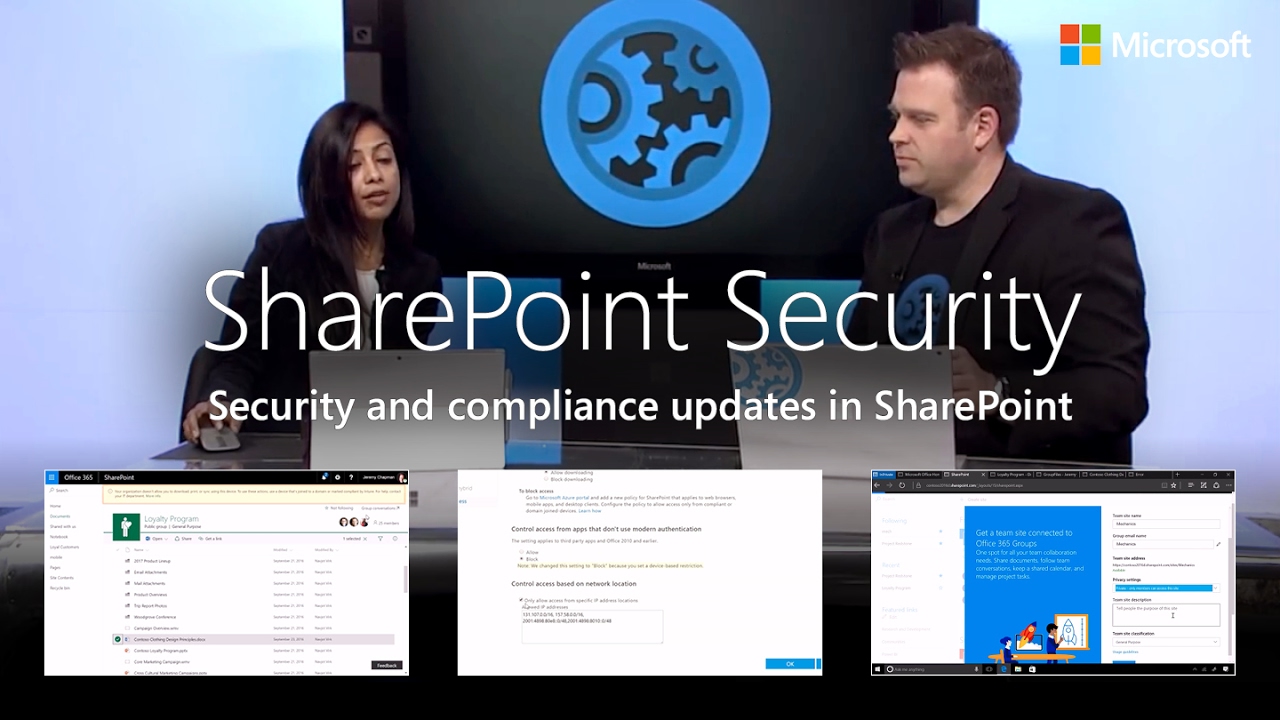 How secure is Microsoft SharePoint?
By storing your business documents within a Microsoft SharePoint solution, you can utilise the multitude of document management permissions to ensure that you protect your confidential business data from any un-authorised access.
SharePoint has several built-in security features that allows Site Administrators to control who within your organisation has access to sites and/or specific content. This includes the monitoring of exact documents, seeing when they were accessed and by who. 
Microsoft SharePoint is highly secure as the data housed within it is stored at the Microsoft data centres in located in London, Durham, Orkney and Cardiff. With a guarantee that all your documents are stored in the UK, many industries such as banking government, public sector and health care can meet the requirements of local data residency laws.
What is SharePoint online?
A Cloud-based service that is hosted by Microsoft for businesses of all sizes Microsoft SharePoint online informs and connects your organisation with intranets and portals. SharePoint also transforms business processes by accelerating productivity from simple tasks like notifications to more complex operational workflows.
Files are also able to be shared securely with people inside and outside the organisation. Microsoft SharePoint is a powerful enterprise search with built-in intelligence that delivers the best and most relevant results. It is also able to access these files from anywhere – on both mobile and on a computer. Instead of installing and deploying SharePoint Server on-premises, any business can subscribe to a Microsoft Office 365 plan or to the standalone SharePoint Online service.
We'd love to find out more about your IT…
Pick up the phone and call us on 0208 317 6440 today so we can discuss how we can help. Our support help-desk is available from 9:00am – 5:30pm Monday – Friday
(excludes bank holidays)
You can also fill out this form and we will get back to you as soon as possible.